Lufkin Beam Pumping Units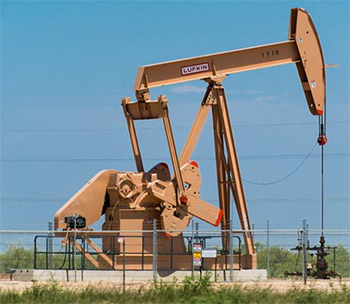 With an array of precision engineered Beam Pumping Units—from low maintenance systems to rapid response portable units—you can find the right solution to help meet your site's efficiency and productivity goals.
As your needs change, Baker Hughes' Lufkin Beam Pump Units provide new technologies to help meet them. Our beam pumping solutions include Conventional Crank Balanced Pumping Units—simple-to-operate low maintenance workhorses—and Mark II Unitorque Pumping Units to reduce rod load and peak torque.
About 40 lighter than crank type units, our portable Air Balanced Pumping Unit uses compressed air to counterbalance well loads. Our Reverse Mark Pumping Unit can reduce torque and power requirements, often allowing smaller prime movers to be used.
The exclusive Churchill Beam Pumping Units are often used for shallow wells, while our LP II Low Profile Units are ideal for installation in areas where space is limited. To provide mobile solutions, our trailer-mounted Portable Roadrunner Units can be erected and fully functional within a few minutes.