ESP Ltd (ESP) are pleased to announce the appointment of Issam Elhouni as Operations Manager based in Tripoli, Libya effective 10 September 2019. Issam joins ESP from the General Construction Group in Kuwait City and has extensive experience in the oil and gas industry in Kuwait, Canada and Libya, including a role at the Reda Pump company.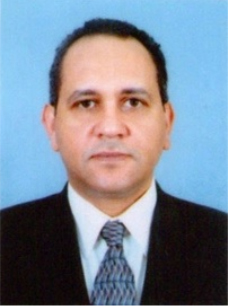 Issam holds a BSc from Acadia University in Nova Scotia and has conducted hydro metallurgical research at the University of British Columbia in Vancouver. Issam's experience and expertise will build upon ESP's strong foundations in Libya and help to continue to deliver the highest standards of service to clients.
ESP Ltd is the sole distributor of Baker Hughes, a GE company's (BHGE) Artificial Lift Systems in Libya. With a focus on performance reliability and cost efficiency, backed by a partnership with Baker Hughes, a GE
company BHGE, ESP Ltd is best placed to provide a wide range of electrical submersible pump systems allowing an optimum artificial lift operation.
ESP Ltd is a wholly-owned Edgo group company with an extensive track record and footprint. The ESP team have been working in the Libyan oil and gas industry for over 30 years. For more information please visit www.esp-mena.com.