The new Munib and Angela Masri building at the American University of Beirut (AUB) will hold its inaugural event on Tuesday 4 September in the new engineering lecture hall.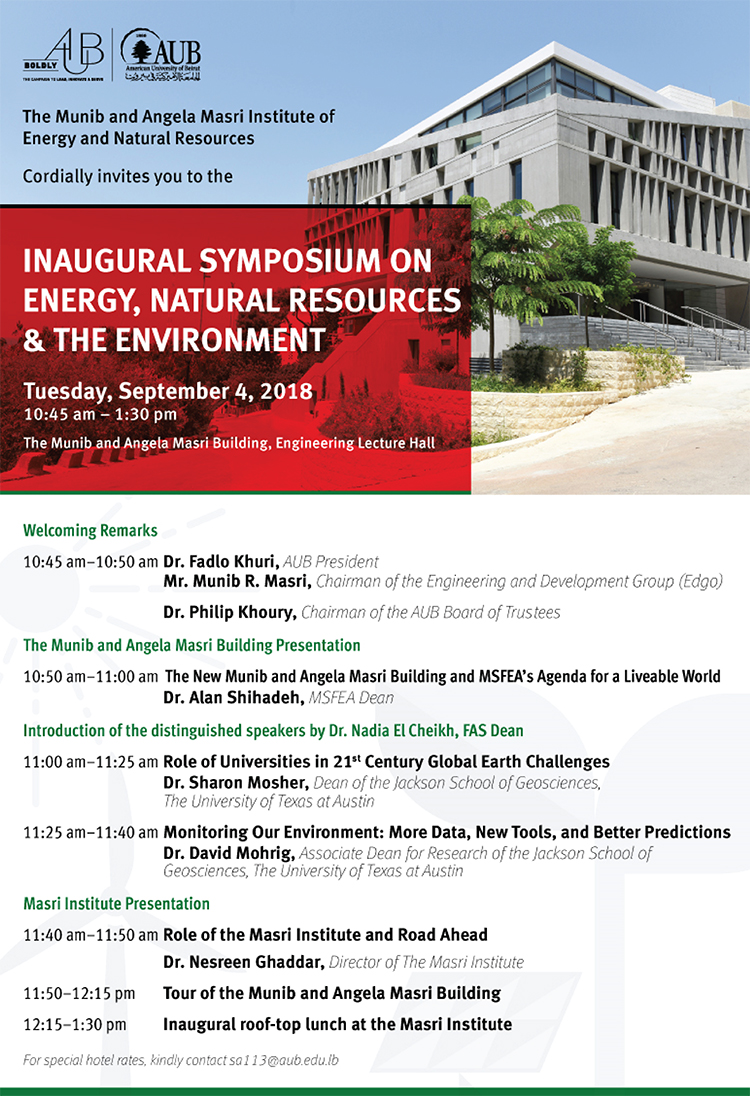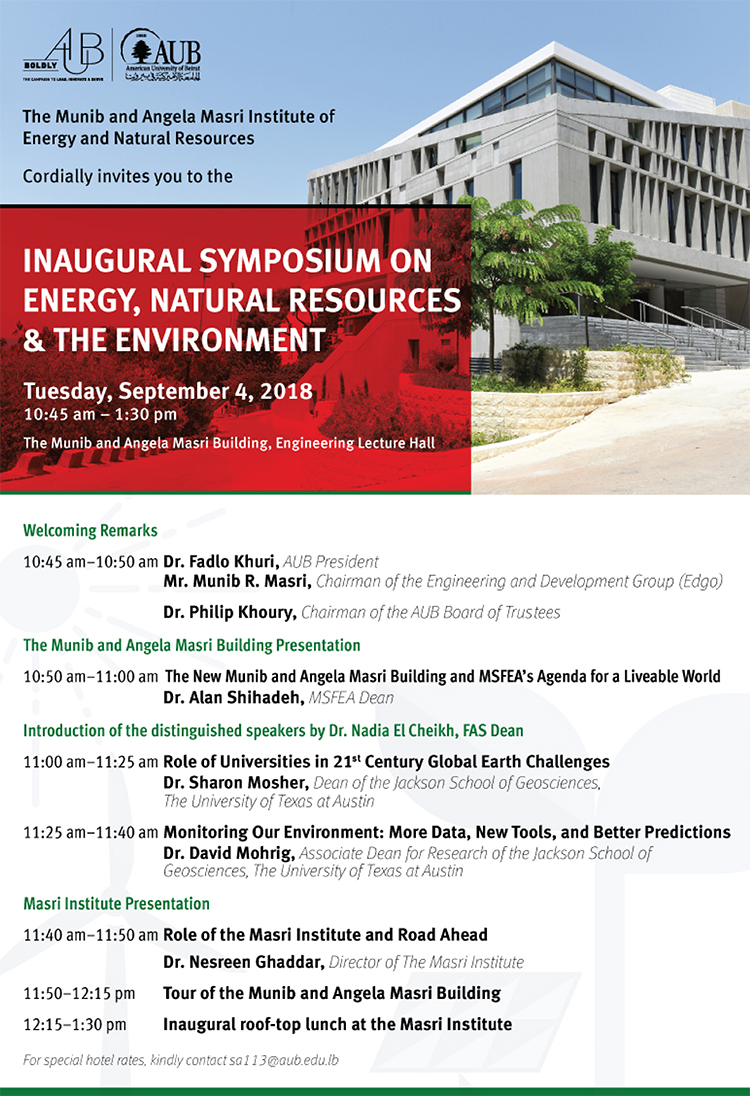 The inaugural symposium on energy, natural resources and the environment will be opened by Edgo chairman Munib R Masri, Dr Fadlo Khuri, AUB president, and Dr Philip Khoury, chairman of the AUB board of trustees.
The symposium will include a presentation about the new building by Dr Alan Shihadeh, Dean of the Maroun Semaan Faculty of Engineering and Architecture, which will be located at the Munib and Angela Masri Building.
Other speakers will include Dr Sharon Mosher, Dean of the Jackson School of Geosciences at the University of Texas, who will give a presentation on the role of universities in 21st century global earth challenges.
To round off the day Dr Nesreen Ghaddar, Director of the Masri Institute (https://website.aub.edu.lb/units/masri_institute/Pages/index.aspx), will provide an overview on the role of the Masri Institute and its future initiatives.
Attendees will then be invited to take a tour of the new building and enjoy a rooftop lunch.