The Edgo group is pleased to welcome Emad Anabtawi as a sales and marketing manager for ESP Ltd, based in Libya.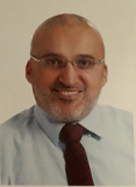 Emad joins ESP Ltd with more than 22 years of experience in the oil and gas industry in Libya and Saudi Arabia. Before joining ESP Ltd, Emad worked for Schlumberger in Libya and Tunis, supporting projects in some of the country's major oilfields including the Bouri and Elephant fields.
ESP Ltd is a leading distributor of electrical submersible pumps (ESP) in Libya. An exclusive distributor for Baker Hughes, ESP Ltd has been working with Sirte Oil Company to optimize their production, procuring, installing, and commissioning a complete pump system for the company in Libya.